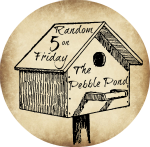 1. We spent the day yesterday looking at vehicles. We are torn. We need a new van. At this point, I can not even believe our van is still running. A full size van is very hard to find. It is a gas hog. Frankly, I am tired of driving the beast. IF we could find one we would probably just go that route but like I said we can't find one. So we have been looking at SUVs and minivans. If we go that route then we would carry Taylor's wheelchair on the back on a wheelchair carrier. I am a little nervous about doing this but I would LOVE to drive something smaller.
After some research, I have discovered that a minivan and most SUVs can not carry the load of a wheelchair on the back. It has to be a full size SUV. Ugh. If only we were millionaires. We are stuck. No idea what we are going to do.
2. We took the kids Go Cart racing. They had a blast! It was the first time they have ever done anything like that.
3. Taylor has been doing so good walking. This week she even walked OUTSIDE! She loved it.
4. I highlighted my own hair. Yes, yes I did! Guess what? It actually turned out!
5. Brian and I celebrated 17 years since our first date on Monday. We are not actually sure of the exact date. We just know it was the end of July. :) We went to get ice cream and had an ice cream fight. It was love at first scoop. Haha! On Monday, we went out and got ice cream, of course. It didn't end in an ice cream fight though. We clean up enough messes. ;)
Want to join us?
Here are the rules. They are simple.
~ Link up your Random 5 on Friday post.
~ Add a link back to me somewhere in your post.
~
Please make sure to put the direct link to your blog post not just your blog
. I like to read and comment on all of you but I can not always do it right away and I do not have time to look for it. Thanks!